Austin Physical Therapy at Hill Country Indoor Bee Cave, TX
Cullen Nigrini
Cullen Nigrini is Austin's first Physical Therapist to obtain board certification in both Sport and Orthopaedic Physical Therapy through the American Board of Physical Therapy Specialists.
He is a certified and licensed Athletic Trainer working with elite athletes since 1999. After leaving Austin to work in professional basketball for three NBA seasons he returned to form Elite Athletic Therapy, PLLC in 2013 and is the creator and owner of Austin Physical Therapy.
Nigrini has worked directly as a Physical Therapist and or an Athletic Trainer in the NCAA, NBA, NFL and privately treats elite athletes daily.
He also holds several advanced certifications and draws from a diverse experience with elite athletes, surgical rehabilitation and complicated pain cases separating Austin Physical Therapy from the pack.
Marcus Cantu
Marcus Cantu a native of Bandera, Texas has dedicated his career to the mastery of sports and orthopedic care for athletes of all ages and abilities. After graduating with a degree in Athletic Training from Texas State University in 2003, he worked in a variety of roles for the NFL and NFL Europe, as well as the high school and collegiate settings. He went on to earn his Masters of Science in Physical Therapy from Texas Women's University and finally a transitional Doctorate in 2010. Since time, Dr. Cantu has continued honing his craft by completing a post-graduate fellowship in manual therapy and many other certifications specific to the orthopedic and sports rehab field. Marcus is well established in the Westlake and Lake Travis athletic communities and treats many of the top high school, college and professional athletes in the area. Marcus ins the Director of all Physical Therapy operations at the Austin Physical Therapy HCI location blending a seamless approach from initial injury to return to play and or transition to fitness. 

Outside of work, Marcus is a devoted family man raising his children, Sophia, Eli and Isabel with his wife, Jessica.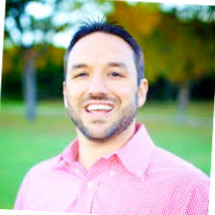 Austin Physical Therapy @HCI
13875 Bee Cave Pkwy, Bee Cave, TX 78738